CENTRAL MINNESOTA'S CHOICE FOR SHINGLE ROOFING
Heritage Exteriors is recognized as the go-to source for shingle roofing installations throughout Central Minnesota. Although our roots are firmly planted in this region, our exceptional services have a far-reaching impact. 
We provide reliable, top-tier shingle roofing installation across the entire state of Minnesota, as well as in Iowa, North Dakota, and South Dakota.
Enhance the protection of your building with our durable shingle roofing. Whether you're constructing a new building or in need of shingle replacement, we've got you covered.
Our experts can guide you through the selection process, ensuring the best choice for your specific needs. 
We only work with trusted and reputable shingle brands, including GAF, Malarkey, and IKO. Rest assured that your shingles will be of the highest quality and durability.
Express your style and give your building a personalized touch with a wide array of shingle colors. Visit our office, where we have samples from our shingle manufacturers. 
Explore the options and find the perfect color to complement your building's exterior. We also strive to help you match existing shingles for repairs, ensuring a seamless look.
Let us help you choose a shingle style that enhances the aesthetics and character of your building.
Traditional shingles – Also known as "strip" shingles. Maintain a uniform look on the roof because the shingles all have the same size and shape. They are a budget-friendly option that will protect your roof for years to come.
Architectural shingles-Also known as "laminate" shingles are distinguished by their dimensional appearance, with accent tabs of different sizes and sometimes deep shadow bands to add character. These products are manufactured with two or more layers of asphalt that are fused together for a thicker and richer multi-dimensional appearance.
Designer or Luxury shingles are the highest-quality laminated shingles available, offering a differentiated appearance or functionality that outclasses that of dimensional shingles. Apart from being shingle 'heavyweights' that offer premium protection for weathering, luxury shingles are stunning to look upon, presenting the highest quality, coloration, and dimensionality.
QUALITY ROOFING
Its more than shingles
While we're known for enhancing homes with our premier roofing services, our expertise doesn't stop at shingles. 
We're ready to deliver the same level of exceptional service and top-quality shingle roofing installations with a system that is built to protect you. You get layers of protection, working together to help keep your home safe from the elements.  
Don't settle when it comes to your roof. Ask us how we can help keep your roof protected!
NATIONWIDE SHINGLE ROOFING
The Right Roof start with the Right Roofer
Choosing the right roofing can seem overwhelming, It's more than just picking something; it's about understanding what works best for your property.
That's where we, at Heritage Exteriors, can step in. Our team is armed with years of experience and knowledge and we're ready to guide you in making an informed decision. We're not here to sell you a roof; we're here to help you choose the one that fits your needs and enhances your property's value.
Reach out to us. Let's take this important step together, ensuring your property gets the perfect roof it deserves.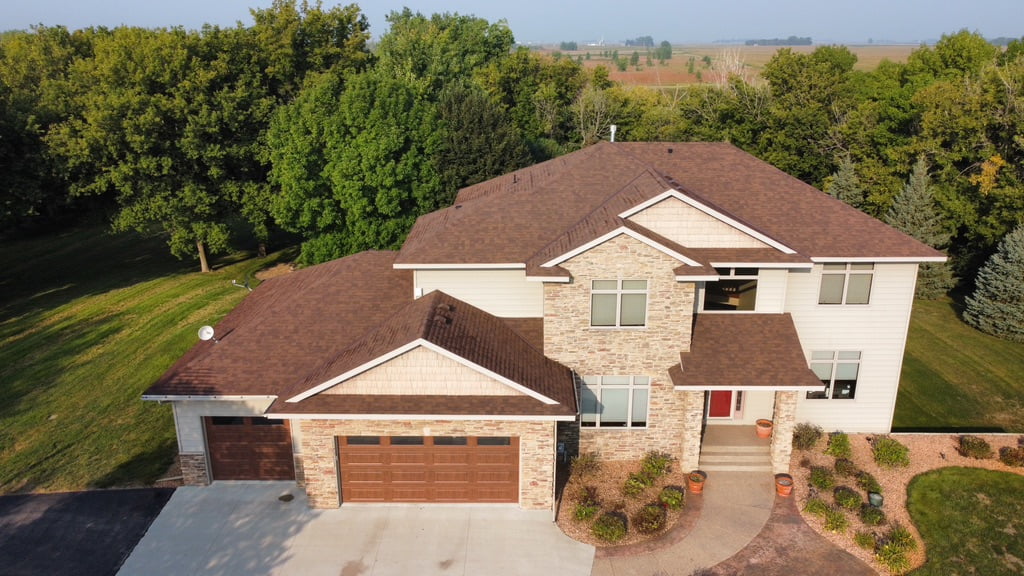 Call or email an experienced contractor at Heritage Exteriors