HOW Heritage Exteriors BEGAN
We got our start in 2012, when Keith Palmquist and Jason Quade decided to put their 40+ years of combined construction experience together. Jason owned and operated a construction company while Keith had been working in construction sales.
At first the company was small, with customers primarily located in the Willmar area. Back then, it was just Keith, Jason and Keith's wife, Jana, doing the bookkeeping.
Even in those early days, we always made it our goal to provide the highest quality work and customer service that goes above and beyond. Since day one, our core values of faith, family, honesty and community have guided us and the work we do.
Today, we still live out our original goals. In fact, we've made them into our mission:
To be the best we can be in our industry so our employees are proud of where they work and can earn a good living doing quality work.
Our team has now expanded to include more than 35 employees and several subcontractors. We still love working with our local customers, and we're now able to offer the same high-quality work and customer service to people all over the state of Minnesota.
LEARN ABOUT WHY HERTIAGE EXTERIORS IS DIFFERENT
Dedicated to Faith, Family, Honesty & Commuinty
In addition to, Heritage Exteriors commitment to quality work and excellent service, we're also unique in that we work directly with insurance companies.
Many of our customers come to us because they're dealing with damage to their home or commercial building and have to put in an insurance claim.
We know it can be overwhelming trying to work through a claim, so we are always here to help.
Whether you're building a new home or need to upgrade, our priority is always you, our valued customer. Our team goes the extra mile to make your construction project successful.
Give us a call if you have questions about how we can help you!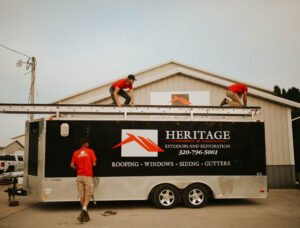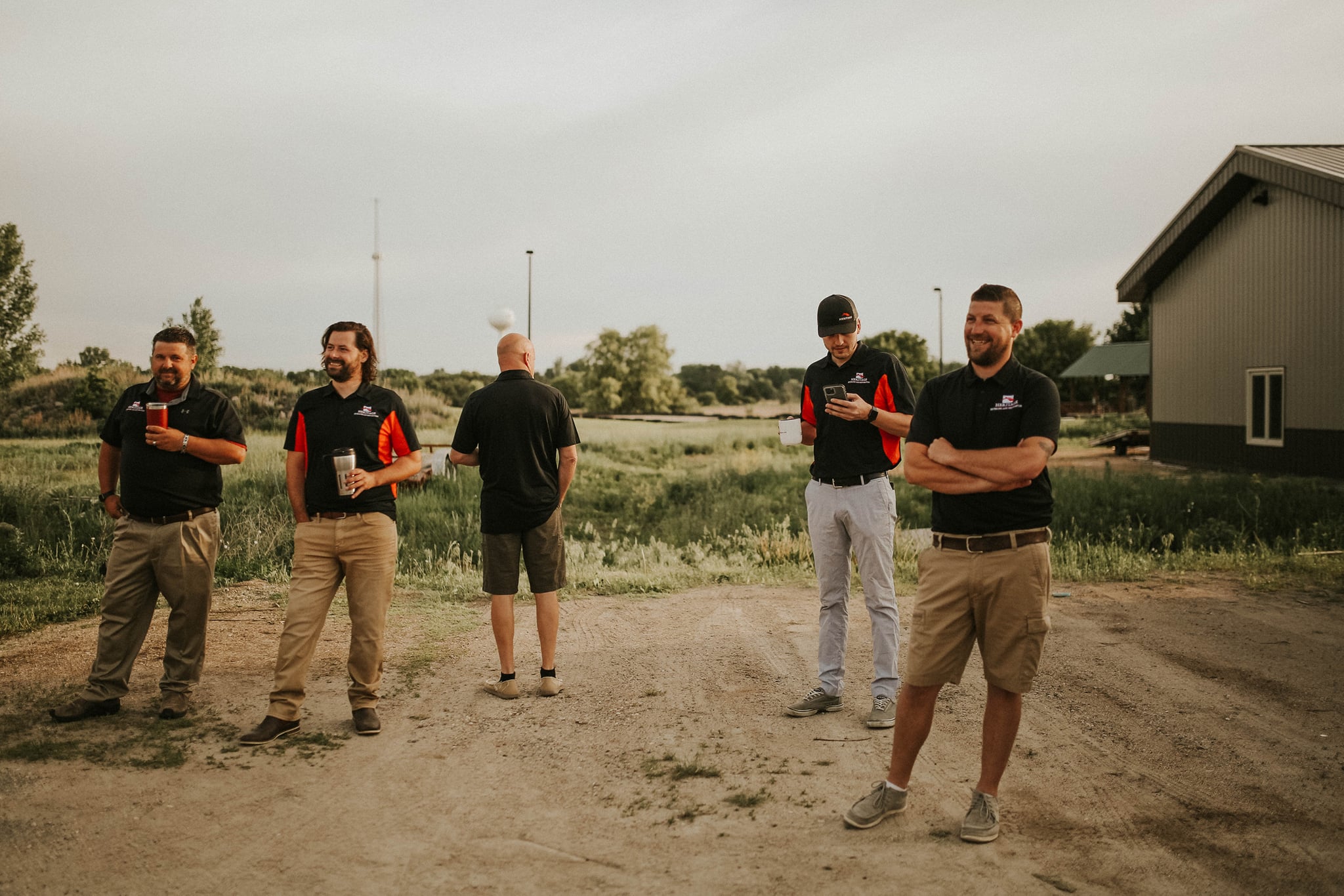 Tianna Burgstahler
September 5, 2023
We will be using Heritage Exteriors & Restoration Inc for EVERY project we have as long as we own our home.Michael, our sales representative, has gone above and beyond from day one. After making the initial call to Heritage, Michael set up a meeting to go over the potential projects. He made the process of going from our initial meeting to getting quotes to lining up the jobs simple and straight forward with zero pressure. We knew right away his expertise and helpfulness was second to none. Whenever we had a question or needed to make a slight change to a project, it was effortlessly taken care of on the spot.Each crew who has come out to work on our home for roofing, gutters, siding has been friendly, efficient, and hard working.I've never been one to write a review, but their service has been such high quality--I had to share.We cannot recommend Heritage Exteriors & Restorations enough! Call them today!
Debra Nieuwbeerta
August 15, 2023
Very detailed and quick to answer all my questions!
Anna Graham
August 14, 2023
Heritage Exteriors & Restoration was excellent to work with! Our shingle roof job looks amazing!! They worked in a fast timely manner and they cleaned up so well. Highly recommend this company!
Adam Schieck
July 26, 2023
Updating this review. Heritage reached out about our concern of the poor quality of materials. Matt came out and looked at our situation. Unfortunately, due to the wind tunnel that we experience, the smaller downspouts were not holding up causing them to bend, split, and blow away (Even though they were secured in place). Matt put together a plan and offered a few solutions. Two weeks ago Heritage replaced the flimsy smaller downspouts with large, more rigid downspouts. In last nights storm they held together well and did not move. A huge contrast in what was previously installed. Thanks for listening to your customers. And a huge thanks to Matt Munson for putting together some ideas to minimize the issues we have around our house from a drainage and wind perspective.Heritage construction worked promptly to get going once they received the required information from insurance. Communication between project manager and us was great. Matt went above and beyond to get the project completed to our standards. The only gripe I have is the quality of product that was used. Several downspouts are already damaged and split and it has not even been a year. A few on the ground have already split at the seam.
We were very pleased with the result. The crew completed the job in one day and left the work site clean - no stray nails or other hazards.
Kylee Schwindt (Eide)
July 22, 2023
After a hail storm came through during May of 2022, we needed new gutters, downspouts, roof, fence fixed, and new siding. Heritage exteriors more than delivered! Highly recommend working with them, you won't be disappointed.
I recently had my house and garage roofs redone by Heritage.I received an excellent job; the premium shingle I requested, done on time, and with great respect to my landscaping around my home. It was an excellent value compared to other bids I received.Jacob, the sales representative, was an extremely nice and knowledgeable person who assisted me with getting this major improvement to my home completed.Thank you to everyone at Heritage Exteriors.
Donna Roberts
July 11, 2023
I couldn't have asked for better help! We were having issues with our insurance company saying we had no damage after the hail storm a year ago. Heritage came to our rescue and fought with us to make things right. I would highly recommend them! Dennis and Donna Roberts
Ryan Grothem
July 11, 2023
Everyone we encountered from estimate to completion of shingles was a pleasure to work with. Fast and quality work from all.