Your Commercial Roofing Specialists
Choosing the perfect roofing material for your commercial property is a task that requires careful deliberation. It's often the roof's pitch that dictates the best choice. For commercial roofing with a noticeable slope, we recommend considering metal or steel roofing.
Seeking a traditional vibe? Shingle roofing can also perform outstandingly on sloped commercial roofs.
Contrarily, commercial roofing on buildings with low-sloping or nearly flat roofs often find EPDM or rock ballast roofing installations more suitable.
Curious about these options? Read on!
EPDM, an acronym for ethylene propylene diene terpolymer, is a common term in our industry. But in everyday language, EPDM roofing translates to a robust rubber roofing created from enduring synthetic material.
This type of roofing enjoys immense popularity for low-slope roofs and is a common sight on buildings with mostly flat roofs.
The advantages of commercial EPDM roofing are bound to leave you impressed. EPDM roofing's lifespan can stretch up to 25 years, saving you from frequent roof replacements and associated hassles.
Coupled with its longevity, EPDM roofing is cost-effective, energy-efficient, and typically quick to install and repair.
Ideal Candidates for EPDM Roofing?
A structure with a low-slope or flat roof—be it residential or commercial, is well-suited to benefit from an EPDM roof. 
Most frequently, you'll find EPDM roofs adorning commercial buildings due to their endurance and cost-effectiveness.
EPDM roofs stand out for their performance and resilience. The traditional black color used on EPDM roofs adapts well to our changing temperatures throughout the year. 
The installation process for this type of roofing also creates a seal to effectively keep out the elements, further making it a prudent choice for commercial roofing.
Roof Warranty and Longevity
Selecting us for your EPDM roof installation ensures that you also receive a 20-year warranty, reflecting our commitment to excellence and customer satisfaction. Our meticulous attention to detail contributes to the potential longevity of your commercial roofing, which could stretch beyond 25 years, ensuring a solid return on your investment.
CONSIDER ALTERNATIVES TO EPDM ROOFS
Rock ballast roofs often emerge as an alternative for low-slope or flat roofs. They're also a type of rubber roof but are loosely laid and held down by rocks.
 In contrast, EPDM roofing is firmly glued down and fastened along the edges, ensuring it lasts longer. This characteristic makes EPDM a favored choice for commercial buildings and offices.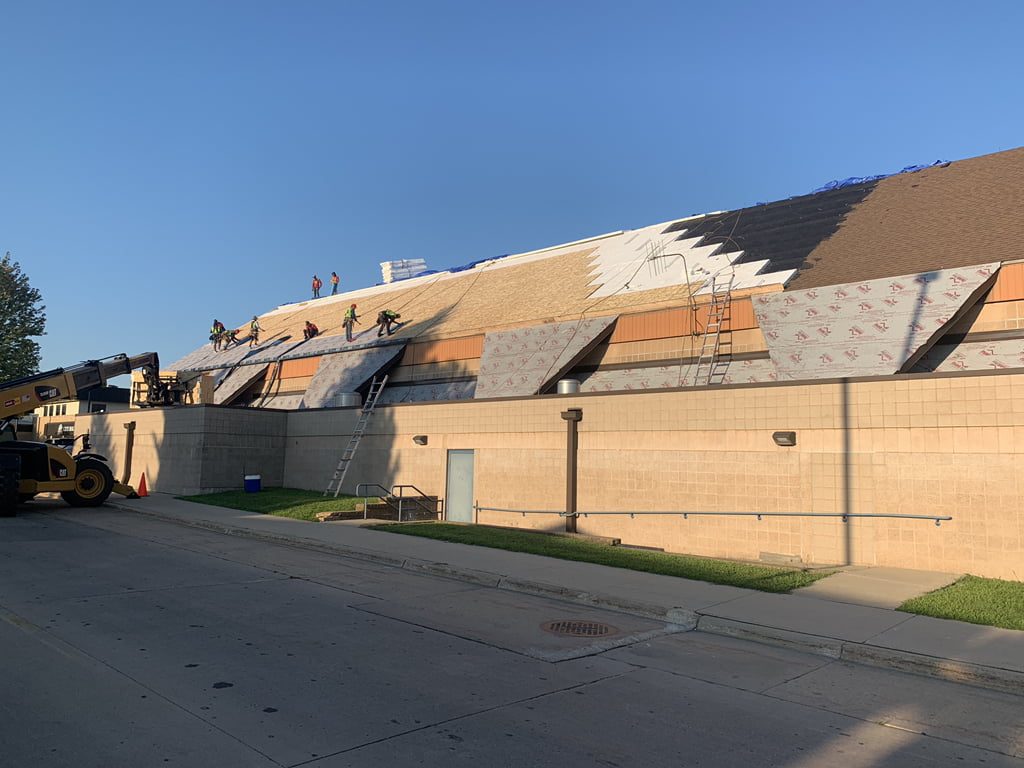 Local Experts in Roof Repair and Beyond
Our experienced roofing crews are here to help!
Whether you're building a new location or you need to replace a roof on your existing commercial building, the choices can be a little overwhelming. 
From traditional shingles to EPDM, you have lots of options. Let Heritage Exteriors help you find the best one to fit your needs. 
Check out what we have to offer and learn more about each option. We are happy to answer any questions you may have and are ready to help you decide what's best for your property.
THINKing ABOut YOUR COMMERECIAL ROOF ?
We're here to make your decision easy!
EPDM Roofing is meant to withstand weather condition and is resilient. It's energy efficient and requires minimal maintenance.

No matter which type of roofing you're considering, it's longevity and durability make it a wise investment for your commercial property.
At Heritage Exteriors, we are roofing specialists, and you can rely on us to handle the installation process with expertise, precision and care!
Contact us today at (320)-796-5001 to get a free estimate and transform your property to achieve the perfect balance of aesthetics and durability!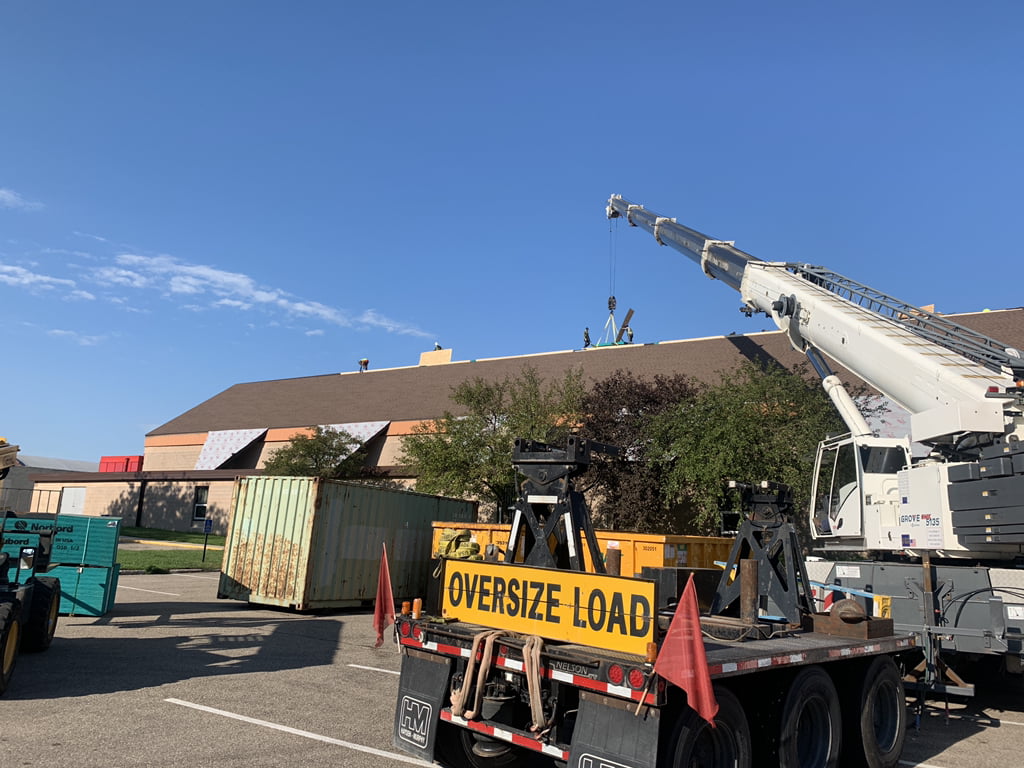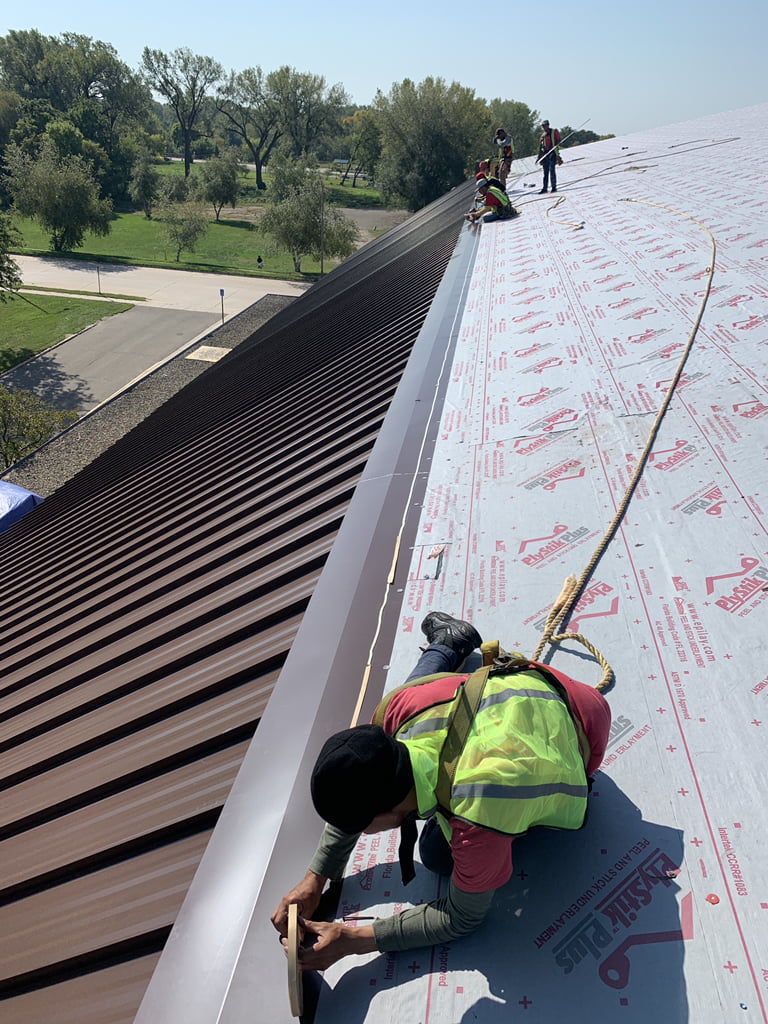 Call or email an experienced contractor at Heritage Exteriors