At Heritage Exteriors, we specialize in both residential and commercial gutter installation. For residential properties, we offer seamless gutter options in five and six-inch sizes. Our commercial gutter options include both traditional (with seams) and seamless designs.
Gutters for your Property
Gutters are a crucial element of your residential or commercial building's exterior. Although they may seem small in comparison to other components like siding or roofing, their role in preventing damage is significant.
Without gutters, your basement and landscaping are at risk of flooding, and your roof may suffer damage. Gutters efficiently redirect rainwater away from your property, providing peace of mind during heavy rains.
Different gutter styles and covers require varying levels of maintenance. While no gutter system is entirely maintenance-free, a general guideline is to clean out debris from your gutters twice a year.
When it comes to materials, we provide a range of options. For a cost-effective choice, consider aluminum or coated steel gutters. Copper or zinc gutters are also available, although they come at a slightly higher cost.
In addition to materials, we offer various gutter cover options to suit your needs. You can opt for uncovered gutters, which require regular maintenance, or choose a leaf cover to minimize debris accumulation. We also provide custom gutter cover options tailored to your specific requirements.
The best gutter cover choice for your property depends on its surrounding trees and other external factors.
When you entrust us with your gutter installation, we stand behind our workmanship with a five-year warranty. This warranty ensures your gutters are protected, providing you with long-lasting performance and peace of mind.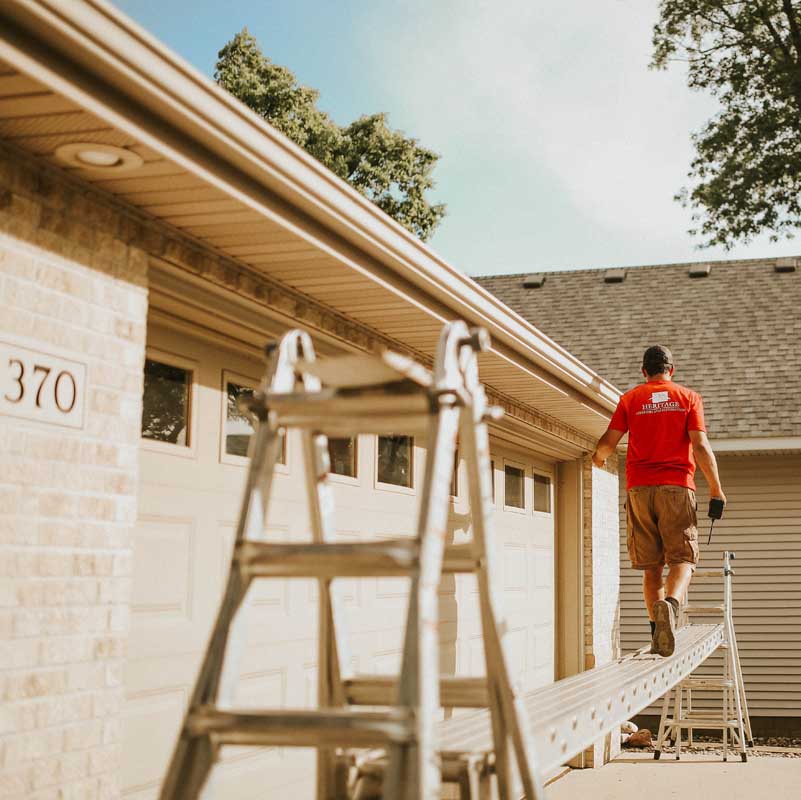 Customize Your Gutters to Match Your Building
When you partner with our team of gutter installation experts, we offer you the flexibility to customize your gutters according to your building's specifications. We understand the importance of aesthetics and durability, so we provide a range of options that align with your building's color scheme and can withstand the local weather conditions.
Our installation services include:
K-style gutters with an elegant curved shape

Seamless gutters that are  custom-cut for a seamless appearance

Traditional gutters with a classic round shape
In addition to choosing the gutter style, you can select from a wide variety of colors and sizes to perfectly complement your building's exterior. Along with options for gutter covers as well, including the choice between no covers, Leafproof covers, or custom gutter covers.
choose the Perfect Gutters
Enhance Your Building's Exterior with Customized Gutters
Customize your building's gutters to achieve the perfect balance of aesthetics and durability. At Heritage Exteriors, we offer a range of gutter installation services tailored to meet your specific needs. 
Whether you prefer seamless gutters with custom cover or traditional gutters, you can choose from various color and size choices, you can rely on our expertise to handle the installation process with precision and care!
Contact us today at 320-796-5001 for a free estimate and transform your building's exterior with customized gutters.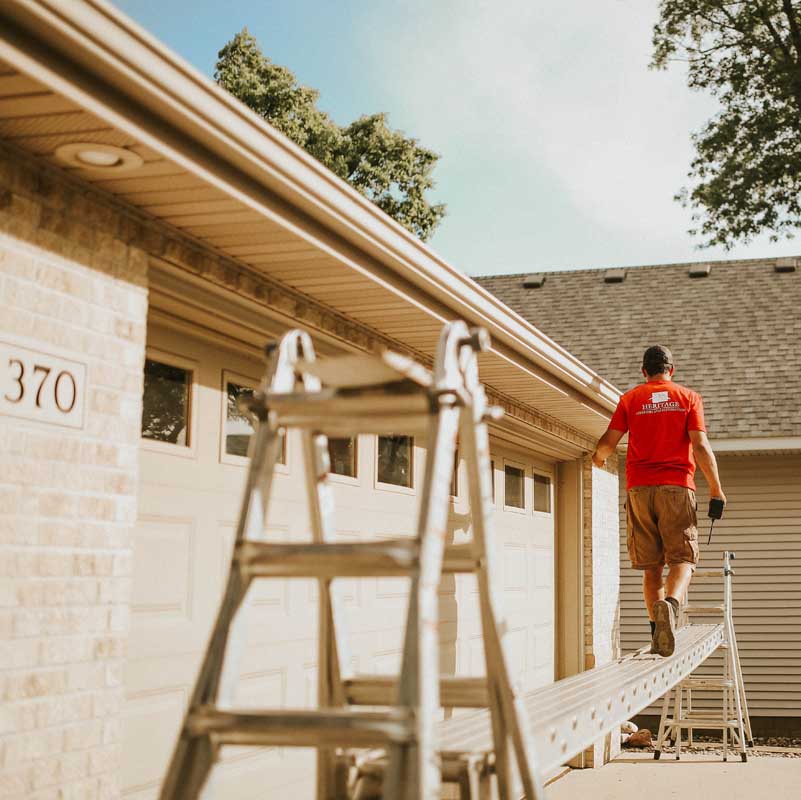 Call or email an experienced contractor at Heritage Exteriors.